Introduction
The idega platform is engineered to be a general foundation for a variety of different web solutions and several different types of vertial solutions have been built to date on top of the base idega core platform.
Base platform
The base idega platform includes several general and basic components such as a portal platform which is the central core of most solutions and more recently in v4 of the platform additions have been made such as a Form Builder/Engine and a Process/Workflow engine which are integrated together to build dynamic business processes.
The diagram below illustrates some of the basic core modules of the idega platform.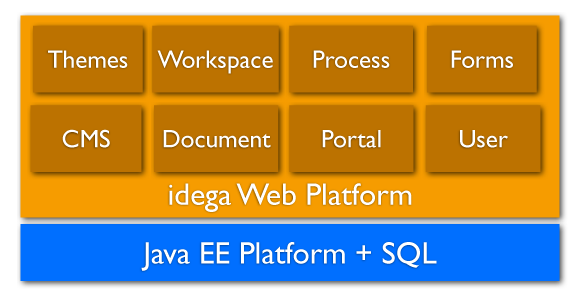 Add-on modules
The idega platform is built with extensibility in mind so a multitude of add-on modules exists for various special functions that are built on-top of the base platform.
The diagram below illustrates some of the add-on modules that are available as plug-ins to the base system: